Photographer Robert Christian Malmberg Debuts 'INcognito' at The Quin Hotel March 5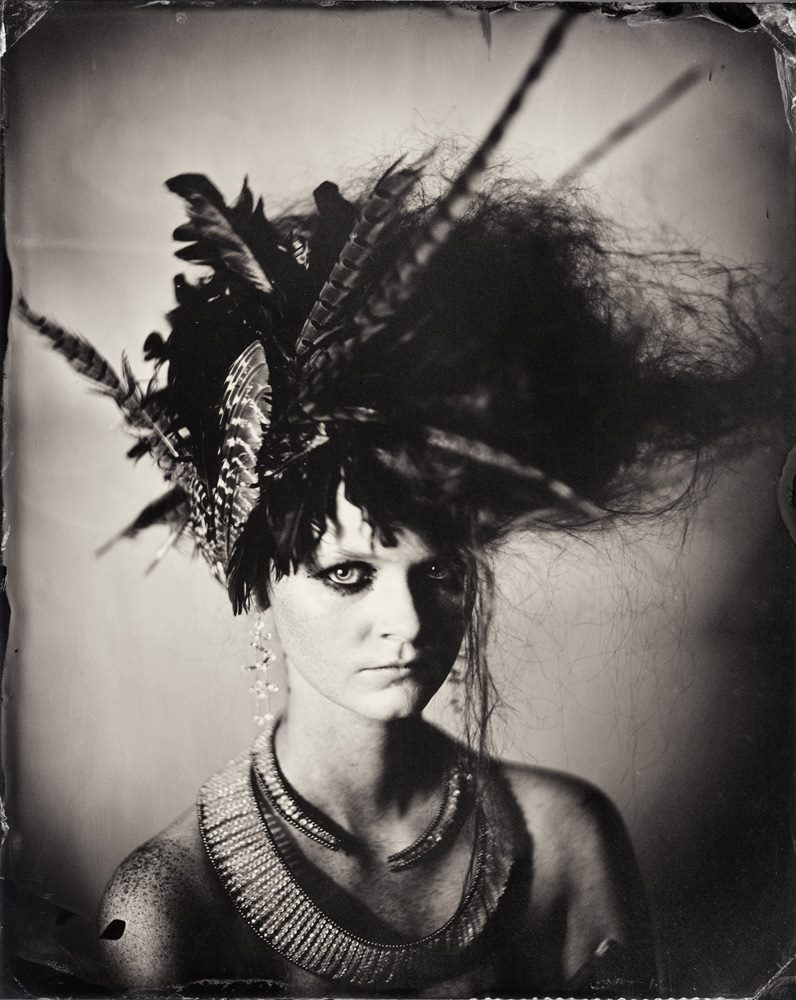 Wednesday, February 25, 2015 - General
New York, NY – Photographer Robert Christian Malmberg is going "Incognito" at the Quin hotel on March 5, but his work is instantly recognizable.   Malmberg's distinctive approach in blending old world technology with contemporary subject matter has earned the New York-based photographer an international following for both commercial and fine photography. His INcognito exhibition at the Quin, curated by DK Johnston of The Arts Fund, will be on view in both public and private spaces within the hotel from March 5 to April 15 and launches with an artist salon on March 5. Malmberg is the first artist-in-residence of 2015 to be featured as part of the hotel's popular Quin Arts program. Malmberg will also hold private portrait sessions at the Quin, located at the corner of 57th Street and Sixth Avenue in New York City, from March 5-8 as part of his residency. A limited number of sessions may be booked in advance.
INcognito, Malmberg's new fine photography and mixed media series is a colorful and dynamic assemblage of macro photography paired with iconic New York City street scenes. The limited edition prints are hand colored and toned by the artist. The exhibit explores concepts of masculinity, femininity, good, and evil through 20 original prints blending photography with watercolor painting and eight large-scale prints on aluminum. Malmberg continues this study with eight images of the clothed human form, as examined through an antique lens and collodion camera, on the digital art wall.
A purist by principle, Malmberg rarely utilizes image-altering programs like Photoshop but rather employs high end digital, large and "mammoth" format collodion cameras, as well as Polaroid, Super 8mm, and medium format film cameras. His work has become widely recognized due to the slight, random "imperfections" associated with alternative mediums, which retain an old-world ambiance or atmosphere.
Incognito is the first exhibit of 2015 for Quin Arts, the exclusive arts and culture program of the Quin hotel. Quin Arts honors the artistic heritage of the original 1929 hotel on the site, now fully transformed, which hosted resident artists such as Georgia O'Keeffe and Marc Chagall, along with luminaries of the performing arts.
Holly Breuche, General Manager of the Quin, commented, "Robert Christian Malmberg is just an ideal fit for the Quin Arts program. His passion for early photographic techniques paired with 21st century sensibilities is really a mirror to our own commitment to honor the artistic heritage of the Quin while offering a very modern experience."
Quin arts curator and co-founder DK Johnston added, "The evocative images of Robert Christian Malmberg's INcognito exhibition are seminal works in a career filled with highlights. I am so very proud to present these important works to the New York art community during Armory Art Week 2015."
Born in Florida and raised in Kentucky, Malmberg purchased his first 35mm camera in 2001 and began compiling photographic records of his travel adventures, a passion which he later parlayed into studio art photography and mixed media works. In 2003, Robert enrolled in the prestigious Brooks Institute of Photography in Santa Barbara, CA with a focus on the commercial trade. On his graduation from the program, Robert moved to New York City where he worked closely with some of the top names in the fashion industry. It was during this time that Robert developed a fascination with the 'Wet Plate Collodion Era' process and various alternatives mediums. Soon after, in conjunction with his career in advertising, Malmberg opened his first Collodion Studio in Brooklyn's Greenpoint/Williamsburg neighborhood and began working on private commissions and editorials.
Malmberg has been featured in The New York Times, The Huffington Post, ARTES Magazine, Daily Candy NYC and numerous online publications. His award-winning films have been celebrated in venues from Houston Worldfest International Film Festival to private screenings at London's ICA (Institute of Contemporary Art).
For pre-show sales reservations or information on reserving private portrait sessions with Robert Christian Malmberg at the Quin, contact DKJ@concllc.com. Reservations at the Quin are available by calling (855) 447-QUIN (7846) or online at http://www.theQuinhotel.com/.
About The Quin
The Quin, New York City's newest luxury lifestyle hotel is located on the corner of 57th Street and 6th Avenue. At the intersection of art, music, and fashion, its privileged Midtown location provides effortless access to Lincoln Center, Carnegie Hall, The Museum of Modern Art and Fifth Avenue couture. The Quin melds modern opulence with its rich artistic heritage in each of its 208 thoughtfully appointed guestrooms including 28 suites. Guests enjoy urbane and intelligent services, from the Attaché, who curate a guest's New York experience, to distinguished amenities like an Executive Boardroom, state-of-the-art Technogym fitness center, Apple equipped drawing room, Dux® beds by Duxiana®, Fresh® Spa Products and a two-story, 130-seat artisanal American seafood grill, The Wayfarer, showcasing a menu of fresh regional seafood. Renowned architecture and interior design firm, Perkins Eastman, has transposed a contemporary masterpiece on the classical foundation that was once home to cultural icons like pianist Ignacy Jan Paderewski and artist Georgia O'Keeffe. Resonating with refined repose, the Quin is the Quintessential New York Hotel.  http://www.theQuinhotel.com/
About Quin Arts
Quin Arts brings a global community of artists, patrons, and guests together through an ongoing series of culturally significant events, exhibitions, and performances. This multi-media initiative extends to a substantial permanent collection, along with an artist-in-residence program, digital displays on the lobby's 15-foot abstract video art wall, and intimate salons with participating artists. Curated and co-founded by DK Johnston, previous exhibits include Creative Chaos, a vibrant collection of new large-scale paintings by Corno, an exclusive preview of Eric Zener's land series, which was exhibited at Gallery Henoch, and Heritage— a collection of iconic photography from Burt Glinn, Erich Hartmann, Dennis Stock, and Elliott Erwitt, presented in partnership with Magnum Photos. Blek le Rat, the "Father of stencil graffiti," created a series of unique lithographs, collectively entitled Escaping Paris, at the New York Academy of Art for the Quin during his tenure as artist in residence. The artist commemorated his residency on the Quin's façade with an image of Andy Warhol. The Quin's permanent collection also includes Blek le Rat's "Love America" on the 14th floor and loaned works the "Great Wedding," "What Has Been Seen Cannot Be Unseen," and "Tango," as well as original work from YZ, Wulf Von Treu, "the German Basquiat," and Patrick Graham, plus 15 new pieces from Bristol-based street artist, Nick Walker. Quin Arts has garnered critical acclaim in publications ranging from Forbes to Conde Nast Traveler and Harper's Bazaar Art and was nominated for the "Most Creative Collaboration" Award at LE Miami.